10 Most Useful Tax Tips for Restaurants
By Analytix Editorial Team
August 27, 2019
0 Comments

Most startups and small businesses are familiar with tax filing time chaos: hurried organizing of transaction records, looking for loose ends such as missed payments or missing receipts for payments made, etc. For restaurants however, the financial loss incurred due to a last-minute rush can be significant, given the sheer volume of transactions. Startups and
Read More...
CPA FAQs – Preventing the Negative Impact of Low Cash Flow on Clients
By Analytix Editorial Team
August 20, 2019
8 Comments

82% of startups and small businesses fail due to poor cash-flow management! Has a new business client ever come to you after a missed payroll? Turns out your vendor trust is more than just a firm handshake when your cash flow is running low. While it is only natural for small business owners to focus
Read More...
Financial Planning Tips for Small Businesses
By Analytix Editorial Team
August 13, 2019
0 Comments

Though the ideal time for financial planning is year-end, semi-annual reviews and planning changes can help small businesses achieve greater effectiveness. Successful small businesses take time to review business analysis at regular intervals to confidently determine the direction of their business. Although small and mid-size businesses are the core of the U.S. economy, many small
Read More...
How Your Small Business Can Increase Cash Flow
By Analytix Editorial Team
August 6, 2019
0 Comments

Positive cash flow is significant to a growing business because it has the power to influence business sustainability. A rapidly growing, profitable business needs to consistently work on ways to increase the cash flow alongside maintaining the growth momentum. Even seemingly minor matters such as an invoice payable to a supplier being due before an
Read More...
Tips to Grow Your CPA Firm Cost Effectively
By Analytix Editorial Team

Cost effectiveness is a prerequisite for a business to succeed. Businesses need to make more money than they spend, or in other words, the income needs to exceed expense. One of the ways in which to do it is by minimizing the costs involved in running the business such that the inflow of money exceeds
Read More...
Checkpoints for a CFO to Consider Before Moving Business to the Cloud
By Analytix Editorial Team

Per online reports by Gartner released in 2018, the Cloud market is projected to reach $206 billion in 2019. It was recorded as $175 billion in 2018 and $145 billion in 2017. It is expected to reach $240 billion in 2020. There are many benefits to moving businesses to the Cloud. Here are some that
Read More...
How to Handle Multi-Location Restaurant Bookkeeping
By Analytix Editorial Team

Operating restaurants in multiple locations presents both bookkeeping and accounting challenges, including: Monitoring and managing non-central payments or payments made at different locations and payments made in diverse forms such as cash, debit card, credit card, etc. Monitoring Point of Sale or Service, including financials to ensure the customer experience is consistent across locations. Ensuring
Read More...
Divestment for Profitability – A Quick Guide for the Business Owner
By Analytix Editorial Team

Divestment or disinvestment, also known as divestiture, can prove to be indispensable to businesses for optimizing their operating capabilities and maximizing returns. A Deloitte survey revealed divestiture expectations in the year 2018 pegged at 70%. This figure shows an increase for the year 2019 with more than 80% of the combined corporate and private equity
Read More...
CPA FAQs – Suggestions for Securing Client Tax Documents on Time
By Analytix Editorial Team

It is not easy to get your client's tax documents on or before tax season. Most CPAs face this situation, and it only increases the stress levels during an extremely busy time period. When clients are habitually late or submit incomplete or disorganized information and do not respond to multiple queries, it can be frustrating,
Read More...
The Analytix Behind Scaling New Heights 2019
By Analytix Editorial Team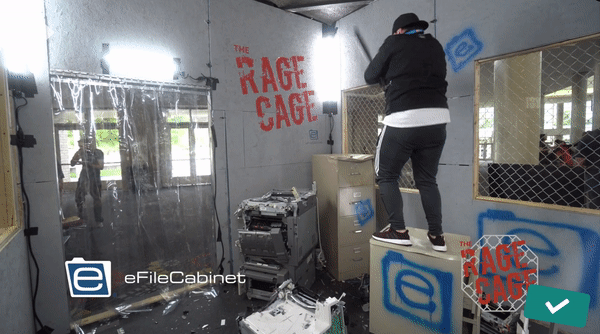 Did you attend last week's @ScalingNH event in Salt Lake City? Or maybe you just followed it online via hashtag? Either way, here are the numbers behind this small business accounting event via our Twitter analytics team. We crunched the CPA event's Twitter numbers over the last two weeks, and our audit uncovered the following:
Read More...