CPA FAQS – How To Manage Heavy Workload Without Affecting Quality
By Analytix Editorial Team

It's crunch time! As you start another busy tax season, do you and your CPA partner feel the squeeze of heavy workload? If so, you aren't alone. Accountants have to deal with long weeks, longer working hours, and the pressure of deadlines during the tax season. According to the 2019 Post-Tax Season Firm Survey of
Read More...
Choosing an Outsourced Accounting Firm
By Analytix Editorial Team

Deciding to outsource your accounting and bookkeeping functions is a huge step in allowing you more time to focus on growing your business. But making that decision is only half of the equation. Equally important is selecting the right outsourcing accounting partner who aligns with the needs of your business. While there is no magic
Read More...
5 Common Small Business Accounting Mistakes
By Analytix Editorial Team

The COVID-19 outbreak has derailed small businesses, and so many are facing unprecedented challenges. According to a Facebook Survey of 86,000 business owners, one-third of U.S. small businesses have stopped operating, while another 11% expect to fail in the next three months if COVID-19 conditions persist. Many small business owners have applied for assistance under
Read More...
Five Bookkeeping Issues Solved by Not Doing It Yourself
By Analytix Editorial Team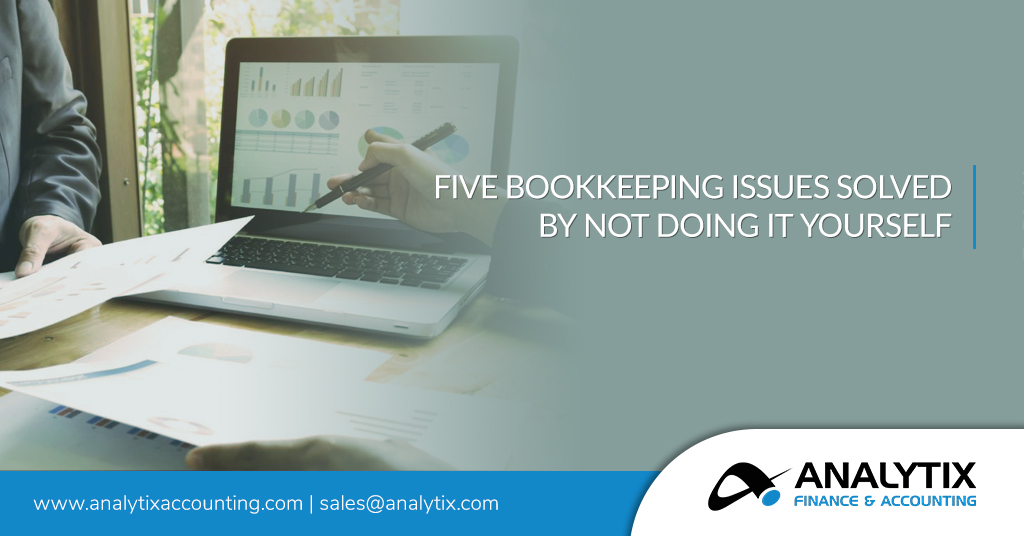 Many small business owners find bookkeeping time-consuming and intimidating. In fact, many bootstrapped startups prefer to cut costs using shortcuts like do-it-yourself accounting. DIY Bookkeeping Downsides According to a Clutch survey of 302 small businesses , almost half of small businesses (45%) employ neither an accountant nor a bookkeeper.  Over time, as the company grows,
Read More...
How CPAs and Accounting Firms Can Tackle the Coronavirus Crisis
By Analytix Editorial Team
March 27, 2020
1 Comments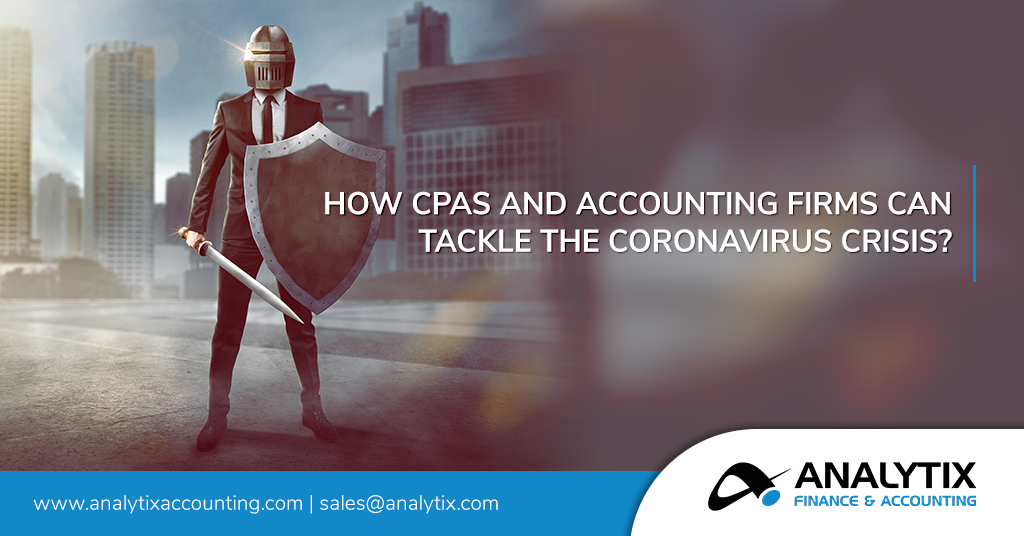 As the crisis around the new coronavirus (COVID-19) continues to expand, it has brought the US economy to a grinding halt. While natural disasters and cybersecurity have pushed most CPAs and accounting firms to develop a business continuity plan, few had expected the huge impact of such an unprecedented massive outbreak. It is now important
Read More...
Five Signs Your Startup Needs a Controller
By Analytix Editorial Team
March 24, 2020
0 Comments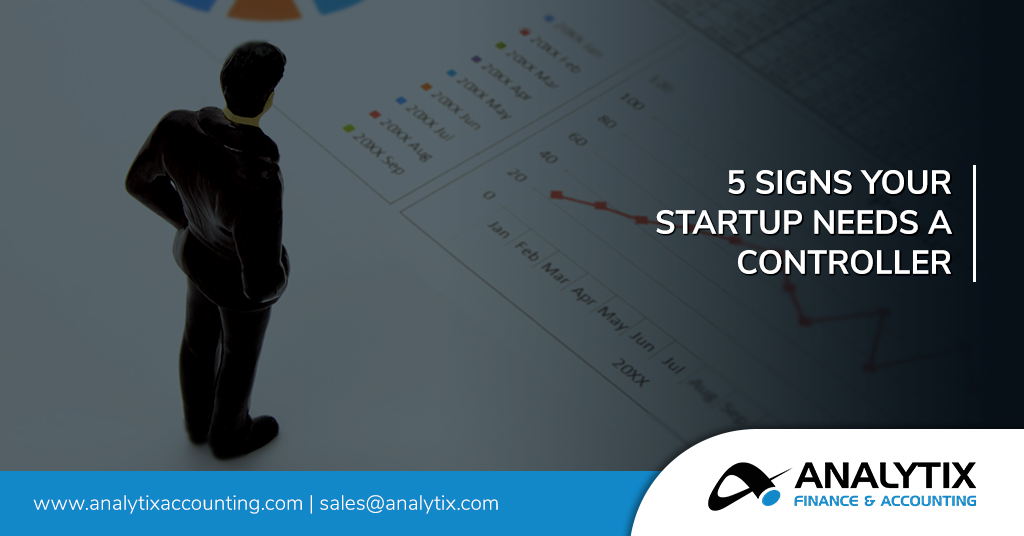 Many startups may not need a controller during the early stages of business development. Besides, their budget may not allow for the hiring of one either. For boot-strapped businesses, it is usually the owners who work on finances to save on hiring costs. Eventually, however, only well-managed finances keep a business sustainable. A controller, even
Read More...
CPA FAQs – How to Keep Clients Updated on Accounting and Tax Law Changes
By Analytix Editorial Team
March 16, 2020
1 Comments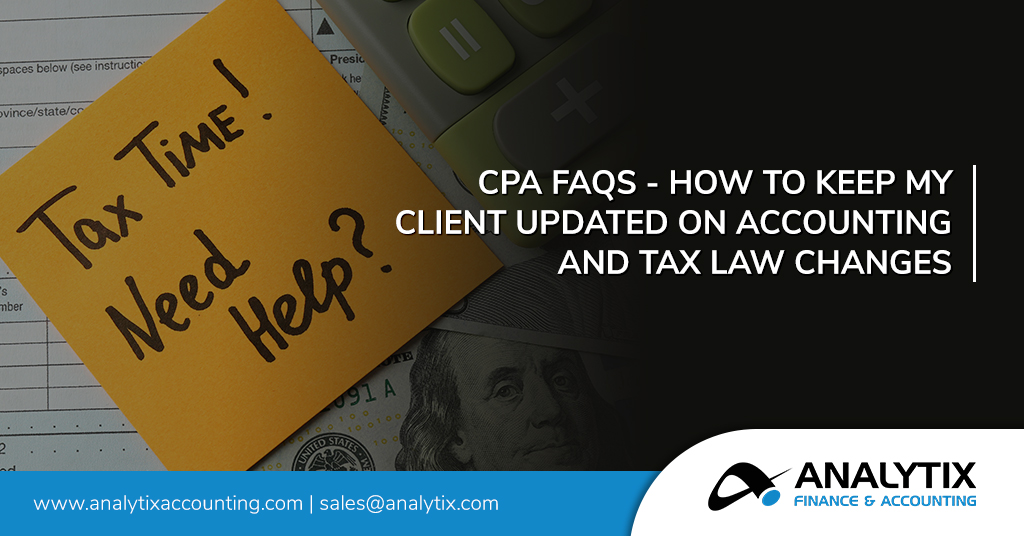 Accounting law changes could mean that businesses must modify their payment obligations. However, most businesses are unaware of the consequences tax law changes have on business sustainability. They rely on their CPA for support and guidance in accounting, including tax updates. CPAs, therefore, are no longer simply accounting professionals; they function as guides to businesses
Read More...
Small Business Owners – What Are Your Goals For 2020?
By Analytix Editorial Team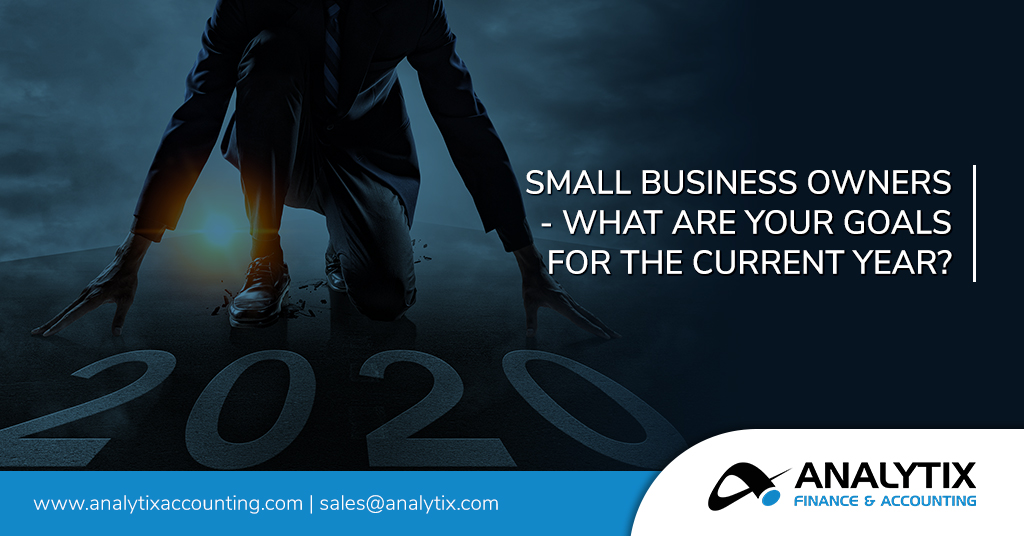 One of the most common reasons why small businesses fail is the failure to set clear goals. Goal setting is the key to success for small business owners. Whether for increasing cash flows or embracing automation, the time is right to set targets for the year ahead. To help you get started, here are three
Read More...
5 Ways DIY Bookkeeping is Bad for Business and Growth
By Analytix Editorial Team

According to a U.S. Bank study, a whopping 82% of businesses that failed cited cash flow problems as a factor in their failure. As for new businesses, 50% closed shop during year one, in part, because they didn't understand basic bookkeeping. In fact, majority of business owners are inexperienced in bookkeeping, but many choose to
Read More...
Best Practices to Maintain Healthy Cash Flow
By Analytix Editorial Team
February 27, 2020
0 Comments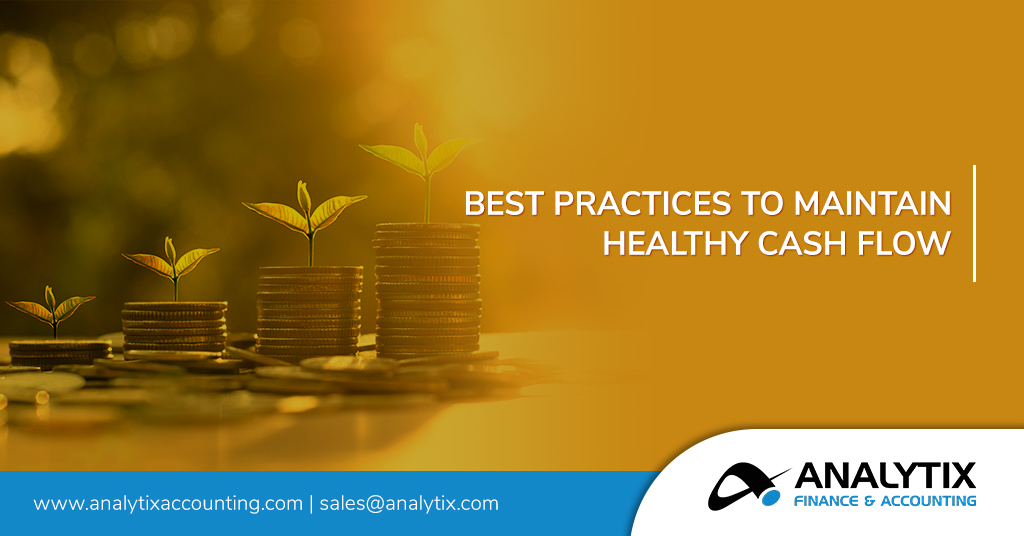 Maintaining healthy cash flow is a daunting task for even the savviest business owners. With poor cash flow management, it only takes one small downturn to cause your business to close shop completely. Fortunately, there are steps you can take to increase your cash flow and avoid potential problems. Here are the best practices that
Read More...