How to Fix Cash Flow Issues in Small and Mid-Sized Businesses?
By Analytix Editorial Team
February 27, 2020
0 Comments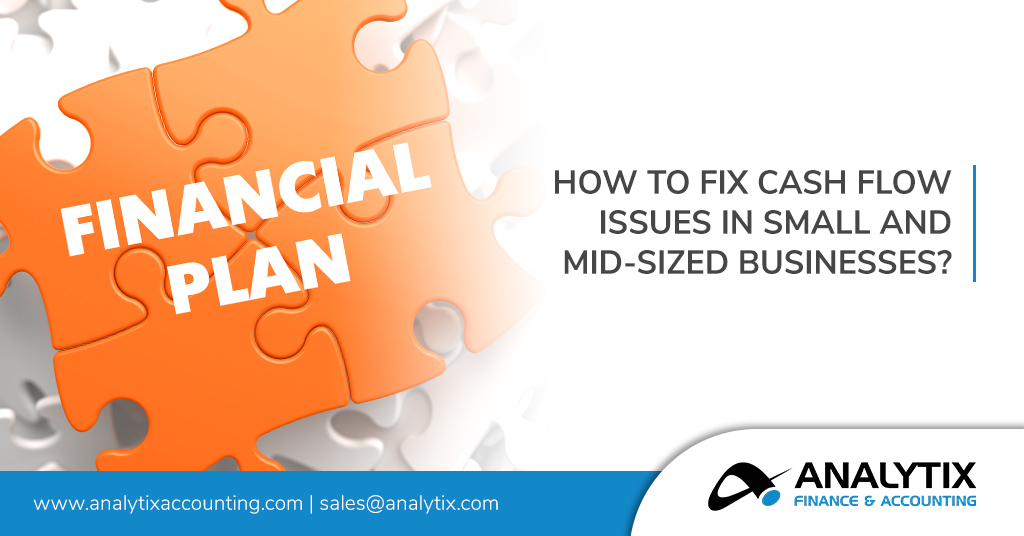 For small business owners and startups, cash flow often becomes a hurdle that keeps them from achieving their full potential. Part of the struggle stems from tight margins, and at times from a smaller client base, which ultimately means fewer cash flow channels. According to Intuit's 2019 State of Cash Flow Report, nearly two-thirds (69%)
Read More...
Technology Adoption a Must for Accountants to Stay Competitive
By Analytix Editorial Team
February 25, 2020
1 Comments
The rapid pace of technological change continues to disrupt traditional procedures in all circles, including the accounting profession. With increasing market demands, changing regulations, and generational changes, accountants must adapt quickly to stay relevant. According to the Practice of Now report by Sage, 85% of accountants stated: "We need to pick up the pace of
Read More...
Create an Area 51 for Business Financial Information
By Analytix Editorial Team
February 20, 2020
0 Comments

When you think of Area 51, the U.S. Air Force facility in Nevada, you likely associate it with UFOs and secrecy. Guess what comes to mind here at Analytix? It's the facility's super-high-level security, which is practically impossible to breach. We know it's a bit of a stretch, but what if your crucial data and
Read More...
Change is Coming! Is Your Small Business Fit for Battle?
By Analytix Editorial Team
January 30, 2020
0 Comments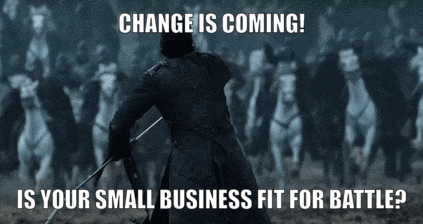 Pick any top-performing company in your industry and they're likely highly effective at managing change and modernizing operations. If your small business is also modernizing operations, you've probably come across industry buzzwords like Digital Transformation, Artificial Intelligence, and Business Agility.  These buzzwords are more than just that–they're actively describing the different ways to change your
Read More...
Why CFOs Will Downgrade Excel Skills in 2020
By Analytix Editorial Team
January 13, 2020
1 Comments

Here's a not-so-bold prediction: There's a decent chance that CFOs couldn't care less about your Excel proficiency in the near future. Why? Today, accounting managers and CFOs are looking to hire candidates with a growth focus and ability to adapt to changing technologies. This is bad news for job candidates who emphasize their strong Excel
Read More...
Business Debt Consolidation and Refinancing – What's the Difference?
By Analytix Editorial Team
January 6, 2020
0 Comments

Is your business debt becoming too much of a burden and harming your business credit? Beware! Too much debt with high-interest rates can stifle your business cash flow. In these situations, refinancing or debt consolidating loans make good sense. Small business owners often confuse debt consolidation with refinancing because the result is sometimes similar. However,
Read More...
Raising Capital: 5 Essentials for Startups
By Analytix Editorial Team
December 23, 2019
0 Comments

Having a war chest can give you a competitive edge, however, fundraising is hard and brutal. Around 80% of small businesses fail, most commonly due to the lack of capital funding. Besides, the financial inexperience of startup owners often results in various loans being declined. The following startup checklist prepares you with all the information
Read More...
Using Online Payment Gateways
By Analytix Editorial Team
December 19, 2019
0 Comments

In 2017, $160.6 billion US dollars in non-cash transactions were recorded for North America alone. By 2022, this figure is projected to amount to $201.8 billion US dollars. [Source: https://www.statista.com/statistics/265767/number-of-cashless-transactions-worldwide-by-region/] As individual smartphone usage continues to gain ground and more businesses embrace digital operations, financial transactions are also becoming increasingly technical.  Individual device technology is
Read More...
Transforming Business Workflow with Automation
By Analytix Editorial Team
December 19, 2019
0 Comments

Automation is changing the way the world conducts business. It provides businesses with tools that speed up operations, streamline functions, and enhance productivity. The end result? Improved efficiencies and profitability that businesses can't afford to miss. Effective integration of tools and applications can help small to mid-sized businesses achieve high growth goals without exhausting their
Read More...
CPA FAQs – How Do I Find Time to Upgrade My Skills?
By Analytix Editorial Team
December 16, 2019
0 Comments

With advancing technology poised to automate many of the data-driven tasks, it has never been more important for CPAs to remain relevant in this ever-changing and complex world. At an individual level, CPAs must take charge of their careers and ensure that they have the skills that will take them to the next level to
Read More...