Accounting and bookkeeping services function as the backbone for every business. As a small business, it is very essential to ensure you maintain your company's records in a comprehensive manner. Good accounting and bookkeeping practices include thorough record-keeping and ensuring that every bit of expense and revenue is accounted for.
If you're a small business and you're feeling overwhelmed keeping a track of your financial matters, especially your accounting services, you're not alone. Many small businesses start out with small capital. However, it is important to keep track of how this limited pool of funds is used, especially in the period before the business starts to earn revenue for itself.
When do you need help
As accurate record-keeping is vital to accounting services, you must ensure that all transactions, regardless of their size, are noted. However, this can often become a neglected area in daily operations, particularly if the business functions as an enterprise and there is very less manpower resource to spare exclusively towards accounting and bookkeeping department. This also extends to shortage of infrastructure. Most widely available accounting softwares in the market turn out to be an expensive investment. Together with hiring trained manpower resource and maintaining software infrastructure, carrying out integration, and automating systems, the costs of setting up a dedicated accounting unit can be pretty high for the small business.
Determining when you need help can be a tricky aspect, especially when considering accounting services. Even if you started as a small business, once your business starts earning revenue and building a bigger list of clients, your list of accounts payable and receivables will also increase. You may need to consider hiring accountant bookkeeping and accounting service provider.
Outsourced and more reliable
Contrary to what many people may be worried about, outsourcing your work can be a blessing. Accounting and bookkeeping services are a specialized area. If you don't have professional expertise, it is better, and much more profitable to hand over the work to someone who does it dedicatedly. Let's look at a few reasons why outsourcing requirements related to accounting and bookkeeping is a good idea.
Professional expertise: Your accounting & bookkeeping work will be executed by professionals, instead of being hastily put together by yourself after a short online self-teaching session.
A professional will also help you determine what kind of accounting is suited to your business (cash vs. accrual)
Save on costs: It is likely you have a resource in your organization who understands a bit of accounting and bookkeeping. However, it isn't profitable if this resource has to put aside his or her routine work to attend to accounting and bookkeeping tasks.
Superior quality: Accounting and bookkeeping need detail and accuracy. When your accounting work is carried out by a professional, you get reports that are comprehensive and detailed. Superior quality accounting work also helps your tax preparation.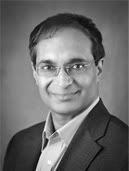 Satish Patel, CPA
President, Analytix Solutions
Satish Patel, Founder-CEO of Analytix Solutions, has more than two decades of experience as a CPA. He has also advised small and mid-sized businesses on diverse matters such as valuation, accounting, and finance. His experience extends to raising capital and arranging for finance from angel investors.