Take any process. You will find that efficiency most often results from investments of time and organization. The same theory applies to accounting functions as well.
Audits are an accounting function where financial statements are examined to verify information. A financial audit determines whether the information contained within financial statements is reliable and accurate.
An audit is significant because it represents the basis of confidence invested in the company by its shareholders. A financial statement is often referenced to assess the 'health' of a company, and an audited statement can significantly enhance an organization's credibility.
How can you ensure greater accuracy in your audits? Below are some ways in which you can improve your record-keeping methods to ensure smoother audits:
Records needed
Maintaining effective records requires that you have a clear understanding of the kind of records you need to keep, and this is dependent upon the type of business that you operate. Some businesses must maintain property and real-estate related records while others must track purchases of other assets, such as machines or vehicles used for your business. In general, the kinds of records needed include:
Gross receipts for income received as a result of your business. Examples include receipt books, credit card slips, invoices, Form 1099-MISC, etc.
Documents supporting purchases you have made for your business, particularly if your business includes procuring or purchasing raw material and converting it into finished goods for your clients.
Records of employment are equally important. As employers, you may need to preserve employment records for four years, as part of good record-keeping practices.
Why keep records?
Records assist in:
Consistent business monitoring
Keep track of triggers that may impact the progress of your business. This can include documents which may indicate areas of potential sales growth.
Accurate financial reporting
The importance of this cannot be overestimated. Make certain to maintain error free income statements and accurate balance sheets. These represent the way in which you manage your business and relationships with your creditors or lending institutions, such as banks.
Maintaining receipts
Compile and organize your receipts carefully. Most businesses receive payments or income from multiple sources. It is critical that you track these sources and segregate your taxable and non-taxable income. Your bank statements should be reconciled regularly, while your investment records should be organized to reflect any taxable income.
Maintaining organized receipts assist in facilitating smooth audits, any they also help you accurately track of expenses and income.
Review reports periodically
Review your accounting and financial statements periodically to check for accuracy. Periodic reviews allow you to note mistakes in their initial stages and avoid having them snowball into larger issues.
Additionally, reviewing reports periodically ensures you are tracking expenses and costs. If at any stage you uncover an expense discrepancy, it can be addressed immediately. Discovering discrepancies which could have been easily resolved at the last minute only points towards poor report management and can create problems during an audit.
Consolidate reports and data
Most accounting data is voluminous and substantial. Instead of manually pouring over multiple, diverse entries and worksheets, which can result in unnoticed errors, consolidate related data in a single place.
A single source will also assist you in knowing exactly where to look for specific information.
Again, consolidation is easier when you review your records regularly. A small unit of data is easier to consolidate than larger chunks, which makes regular review and consolidation more meaningful. Invest in automation, if it helps your financial record-keeping. If executed by the right vendors, automating your accounting systems can help you reduce actual errors while allowing you to process more data in a shorter period of time.
Implementing the above record keeping strategies will help ensure that your business has a smooth audit.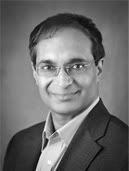 Satish Patel, CPA
President, Analytix Solutions
Satish Patel, Founder-CEO of Analytix Solutions, has more than two decades of experience as a CPA. He has also advised small and mid-sized businesses on diverse matters such as valuation, accounting, and finance. His experience extends to raising capital and arranging for finance from angel investors.