Selecting the best accounting software subscription is like choosing a pizza from a menu of an overwhelming number of choices. There are many options available in the market for cost-effective accounting software. They all have different prices and features. The best thing to do is to compare the accounting applications and choose the one best for your organization. To start, it is helpful to understand how software can help with accounting. Here are the top five benefits offered by accounting software:
Automation
Accuracy, efficiency, and simplification
Payroll and invoice management
Tax filing and calculations
Data analysis, financial reports, and insights
Accounting software helps an organization automate business processes and eliminate errors in bookkeeping. There are common benefits across almost every accounting software solution available.
So maybe you are wondering then why prices are so varied? Often the reason is a result of the software type, features, and support.
Review our guide to select your cost-effective accounting software:
1. Software type
There are two types of accounting software; cloud-based and desktop software.
Desktop Software
Annual or flat fee
Only available for the offline – or system – user
Cloud-Based Software
Month-to-month pricing
Online usage (anyone with internet can use the software)
2. Features
Finding cost-effective accounting software with premium features is a difficult task. Narrow down your need for available features before making a buying decision. Let's look at the most desirable features in accounting software.
Report generation tools
Tax calculation methods
Advance invoice generation
Payment reminders
Account reconciliation
Integration options
Payroll management
Various payment methods
Multiple access levels and charges
Expense tracking tools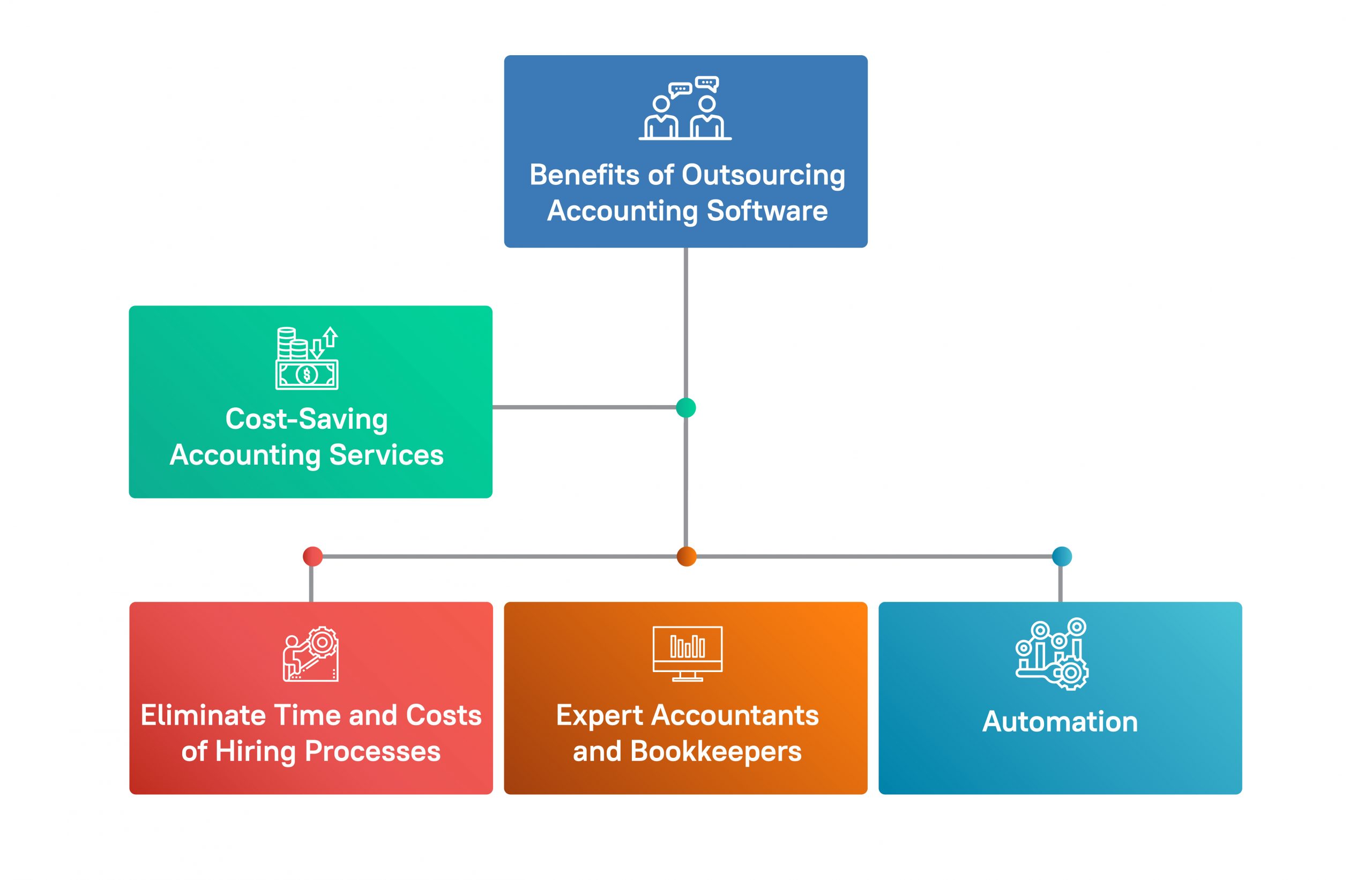 3. Support and Maintenance
Not every accounting software subscription comes with support as part of the package. Some companies may charge you extra for it. Before selecting accounting software, investigate the available support options.
4. Services
Accounting software is designed to fit generic needs. You may need extra features for specific aspects of your business. Some companies may add features based on a request to simplify the work process. You will probably be charged extra for these features with other hidden charges like:
Set up and integration fees
Cancellation fees
Customer support fees
Annual upgrade fees
Additional user fees
If you are looking for more specialized accounting software, you may want to consider opting for custom accounting software development services. This is a one-time investment. You can add the features important to you based on your requirements to automate the accounting process. The software is customized and developed according to individual business needs and environment.
If you have an unusual taxation module, custom accounting software can meet your business needs with modification. The taxation module is just one example; every business has different reporting structures and invoice systems. To meet these unique requirements, custom accounting software is most likely your best option.
Consider the level of customization needed
Every business is unique. The best accounting software for your business is the one which works most effectively for you. It is the one which helps you save money and ensures you are utilizing resources wisely. Often the customization includes:
Advanced automation
Enhanced security
No contract and zero % data risk
No human errors
Seamless integration with other applications
Multiple access levels
Device usability
Custom accounting software helps organizations increase efficiency and productivity.  It is not only an operational solution, it is also a significant step in growing your business as it is an investment for the long term that addresses the financial tracking and reporting needs of your business.
An experienced outsourced accounting company can help you manage the entire process, including a range of accounting functions if required such as bookkeeping, transaction reports, accounts payable and receivable, budgeting, and forecasting.
Outsourced Accounting gives you the option to all the above steps to select the best accounting software. If you need a better solution for a lifetime, consider custom accounting software development. This software is unique and has all the important features to automate your business process.
Next Steps