Accounting Tips for Small Businesses Operating In a COVID-19 Landscape
By Analytix Editorial Team
September 13, 2021
0 Comments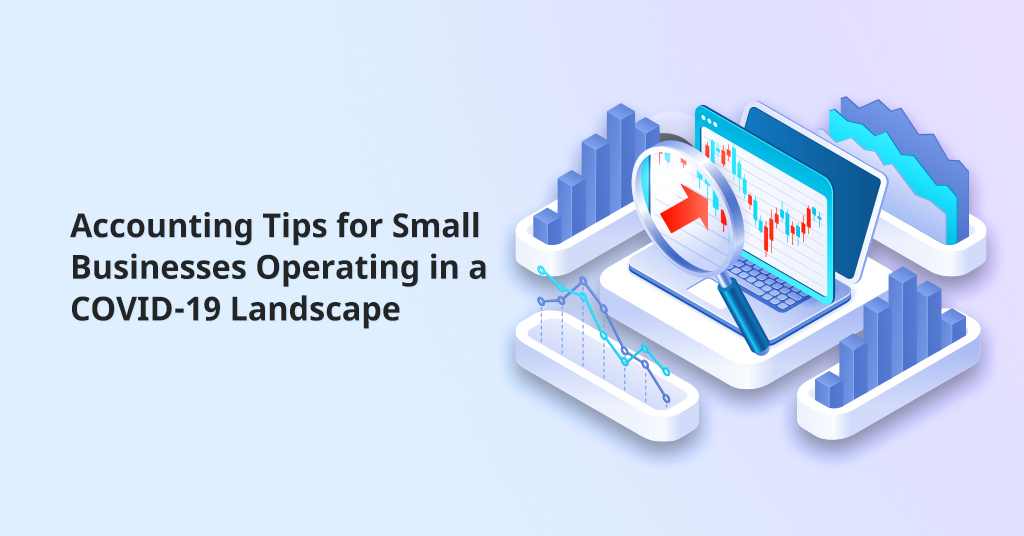 In 2020, COVID-19 affected lives across the globe. Unprepared businesses, especially small businesses, closed down. According to a 2020 report by the World Economic Forum, many organizations were forced to rapidly change work practices. Changes that would have taken years to be fully accepted in non-COVID times have been implemented in a matter of weeks, pushed by the COVID-19 crisis. Small and medium-sized enterprises are expected to face greater problems in recovery, compared to larger businesses. This is because these smaller businesses operate on slimmer profit margins and smaller cash reserves.
Good accounting practices for business continuity planning
Accounting practices, CPA firms, and other businesses often must balance high volumes of numeric data with mandatory processes that follow regulatory norms. Ensuring these essential requirements are aligned with remote working requirements can create challenges that can affect business continuity.
The following accounting tips can help small businesses plan for a crisis while maintaining operational efficiency.

| | | |
| --- | --- | --- |
| | Action Items | What you need to do |
| #1 | Embrace change | Being ready to embrace change and being open to adaptability can be the first step towards business success in a COVID-19 landscape. |
| #2 | Build efficiency | Operational efficiency needs to be a top priority for businesses looking at long-term growth. Building efficiency in small steps for overall operations can help foster higher productivity. |
| #3 | Adhere to comprehensive compliance | Financial strength is not borne out of a single process. Accounting and bookkeeping compliance must be adhered to; whether it is tax payments, tax reporting, or credits received, compliance is key to financial health. |
| #4 | Track cash flow | Cash flow is the basic indicator of availability of cash. Tracking dues, unpaid invoices, and overdue transactions can lead to a false sense of available money. The reality is that this money is not in the form of cash, and it is unavailable until a specific time or event. |
| #5 | Pursue business growth | Pursuing and building new business through opportunities is a time-tested way to build new revenue channels. Accounting practices must ensure they add value to existing client deliverables and pursue new business channels to augment current income and revenue. |
| #6 | Prepare backup and security | Remote backups and access are given when it comes to cloud technology or remote working. For businesses looking at rapid growth, it is vital to ensure strong backup capabilities for clients as well as company data. When done with the right technical assistance, cloud capabilities can be secure and information protected from cyber criminals. |
| #7 | Adopt agile accounting | Adopting agile accounting practices can help businesses grow rapidly and effectively. Cloud based infrastructure is the basis of effective agile accounting and businesses can streamline financial management with the help of professional accounting services providers. |
| #8 | Build stronger teams | Cross-training employees on accounts and technology is critical if businesses want to grow and thrive. However, talented accounting resources can be expensive to hire and retain. Instead, accessing trained and experienced staff in the form of business partnerships can provide firms with timely assistance to streamline accounting, while saving time and money that would otherwise be spent on in-house hiring and training. |
Next Steps