A report in the CPA Practice Advisor says that accounting firms struggle with tracking and saving time, billing, and services. More than 57% of firms that responded to an accounting operations and technology survey acknowledge that resolving inefficiencies in process or workflow is key to controlling costs. A pre-COVID-19 report by The Daily CPA identifies a whopping 70% as the time spent by a typical CPA practice in managing data-intensive and low-yield compliance functions.
The above stats build a strong case for startups and small businesses to harness assistance. In the time of COVID-19, when businesses are struggling to stay afloat, help and assistance is primary, both of which are available through a strategic business partnership. Strategic partnerships benefit both parties or businesses involved. Businesses can effectively choose to supplement existing in-house resources by partnering to cover staffing shortfalls. The strategic partner is empowered to deliver solutions, while the business can benefit from available resources, time and money saved on investments, and more importantly, the freedom to focus on and pursue business building activities.
Efficient assistance, in the form of skilled and trained professionals, proven technological infrastructure, and low costs can provide much-needed momentum for a startup or small-sized CPA practice to start recovering and rebuilding. Reliable back-end support, and the ability to delegate, can allow practice owners the freedom to shift focus from operational and administrative issues to revenue-generating work.
Building a competitive edge
The Journal of Accountancy outlines questions critical to small businesses looking at reopening even as the fight against COVID-19 continues:
What is the financial situation of the business and what can be done to maximize cash?
What plans are in place to deal with debts incurred as a result of lockdown?
With furloughs and layoffs firmly in place, how do businesses plan for meeting work requirements?
Investing in-house is valued for the convenience it brings, but it translates into the need for capital, which a startup or a recovering small business may not readily possess. Partnerships can offer a way out: provide businesses with infrastructure and expertise needed to develop sustainability and a competitive edge in the industry.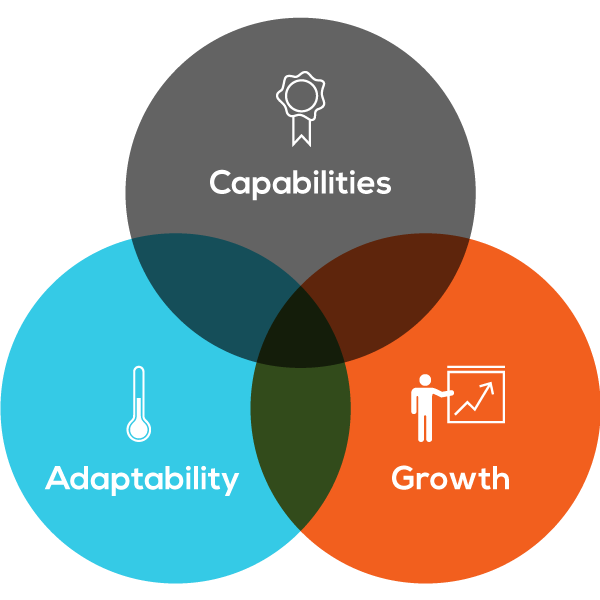 Choosing wisely matters; there can be several different ways of engaging in a partnership, yet all of them, in most cases, benefit the CPA practice:
Industry or division-specific expertise that a CPA practice can harness to build their own professional capacity.
Proven and reliable technical infrastructure on which to execute solutions.
Cost structure that has flexibility and affordability built-in so even a startup or recovering practice does not find it difficult to take off on their business journey.
Access to skilled staffing that can help take on some of the workload of the CPA, without affecting existing or potential business.
Some beneficial ways to partner and access expertise
There are several different ways in which a CPA practice can partner; choosing the correct and most effective partnership opportunity are critical to business success.
Private: Businesses engage with partner to meet deliverables without sacrificing continuity. The business can choose level of interaction between client and the strategic partners: little to none can be effective as well, depending on business goals and requirements. The business partner provides reliable assistance for critical administrative chores while functioning as an extension of the CPA to its clients, meeting deliverables without interruptions.
Collaborative model: Clients of the CPA practice can be introduced to the strategic partner and they are brought up to speed on the engagement and role played by the partner in helping the CPA practice meet their requirements.
Direct engagement: CPA practices can focus on business building activities for their own firm; existing clients can be managed reliably by strategic partner thus ensuring the practice stays engaged with existing business and deliverables are met.
Choosing a strategic partner
The right partner can help a CPA practice gain the freedom to pursue new business, enhance and add value to existing business deliverables, and even explore the opportunities for change or potentially new lines of revenue. Choosing the partner to align with is vital; capabilities such as technology and digital expertise, capabilities such as systems integrations and customizable features for tools and apps can be a huge plus. All of these can help leverage existing resources of a CPA firm while helping it navigate the current landscape of financial and operational challenges.
Next Steps
Learn more about how professional CPA services, strategic partnerships, and working towards sustainability can help businesses.
Email us at sales@analytix.com or call us on 781.503.9002 today.
Follow our blog for industry trends and the latest updates.