Three Strategies to Grow Your CPA Firm
By Analytix Editorial Team
February 22,2021
0 Comments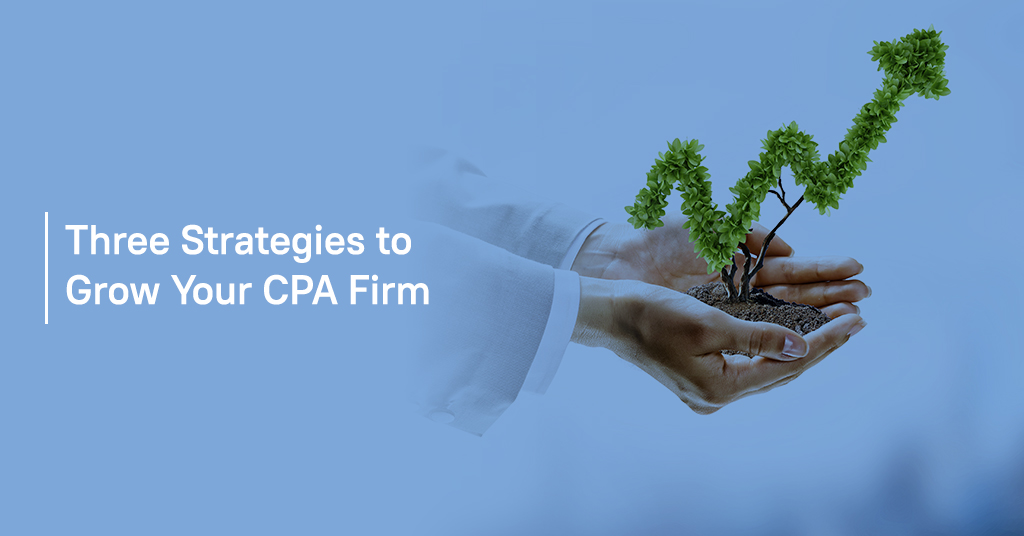 As businesses gear up for recovery and rebuilding during the COVID-19 pandemic, consider these strategies that can help align your growing CPA firm with sustainability and growth. Smart, powerful digitization As some businesses struggle to remain afloat during the COVID-19 pandemic, there are other businesses that transitioned to operating remotely.  As a result, these businesses
Read More...
Two Steps to Crisis-Proof Your CPA Business Operations
By Analytix Editorial Team
January 18,2021
0 Comments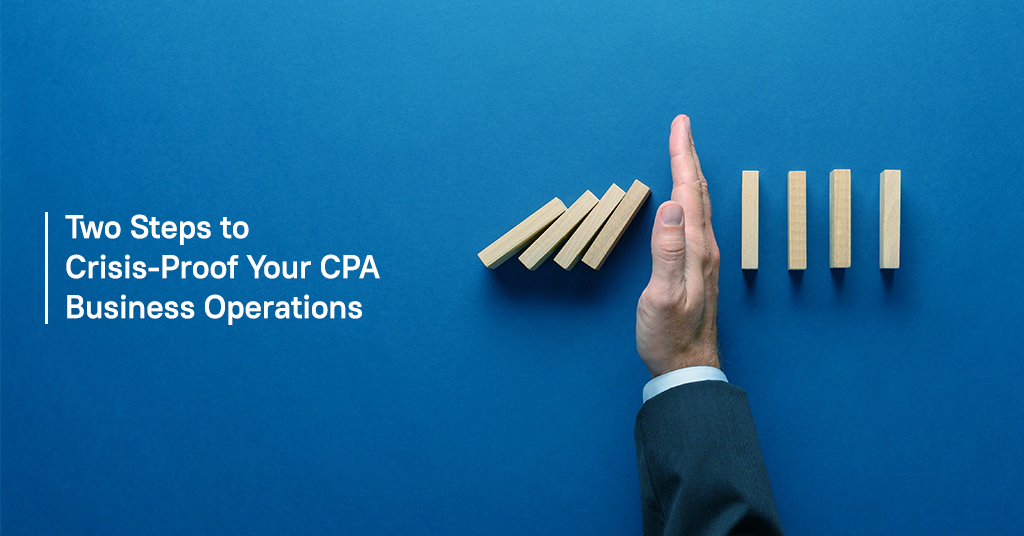 Developing financial independence is a major step in crisis preparedness. A report by the Harvard Business Review talks about businesses with less than 500 employees accounting for 48% of American jobs and 43.5% of the GDP. Yet, these are businesses with limited cash resources to buffer even minor financial shock. Businesses have closed temporarily in
Read More...
CPA FAQs: Choosing White Label Partnership for Your CPA Practice Right Now
By Analytix Editorial Team
January 4,2021
0 Comments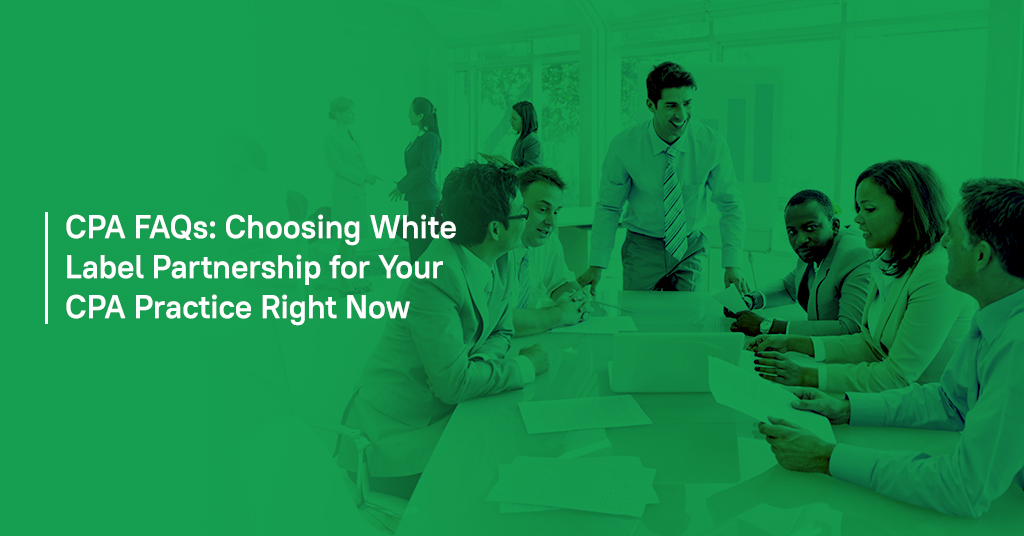 A Gartner report mentions that nearly 55% of large enterprises are expected to successfully implement an "all-in" cloud SaaS strategy by 2025. Small businesses are most likely to use these SaaS services to facilitate their business and strategies as well. This calls for an increased need for white label partnerships. A white label partnership is
Read More...
CPA FAQs – How Can a Private Label Partnership Benefit My Business?
By Analytix Editorial Team
December 3,2020
0 Comments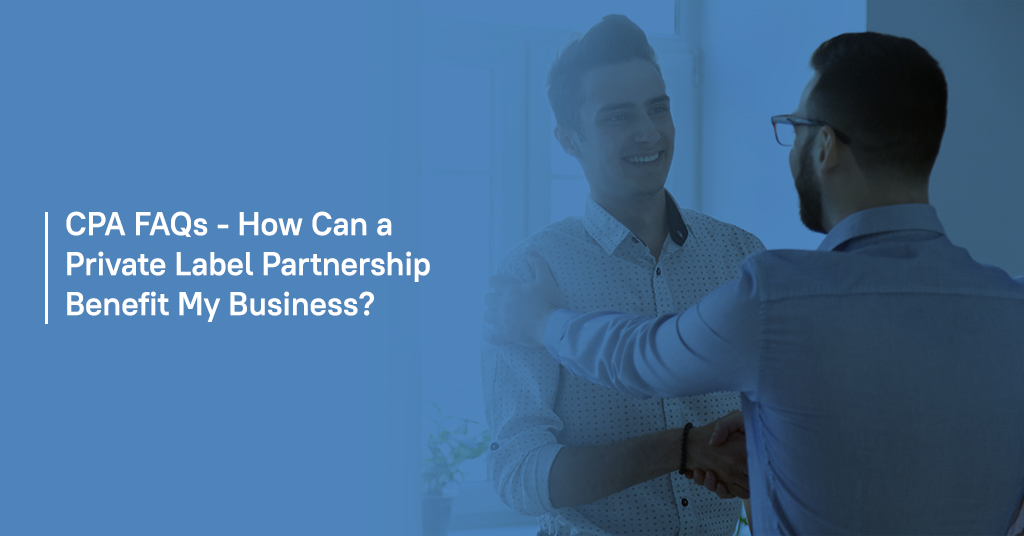 Private label partnerships allow CPA firms to access necessary infrastructure and resources without the costs associated with investing, hiring, and training in-house. A Harvard Business Review report, which studied small business impacted by COVID-19, found roughly 60% of respondents expected to open by the end of 2020. 30% felt it was somewhat likely they'd open
Read More...
CPA FAQS – How To Manage Heavy Workload Without Affecting Quality
By Analytix Editorial Team

It's crunch time! As you start another busy tax season, do you and your CPA partner feel the squeeze of heavy workload? If so, you aren't alone. Accountants have to deal with long weeks, longer working hours, and the pressure of deadlines during the tax season. According to the 2019 Post-Tax Season Firm Survey of
Read More...
CPA FAQs – How to Keep Clients Updated on Accounting and Tax Law Changes
By Analytix Editorial Team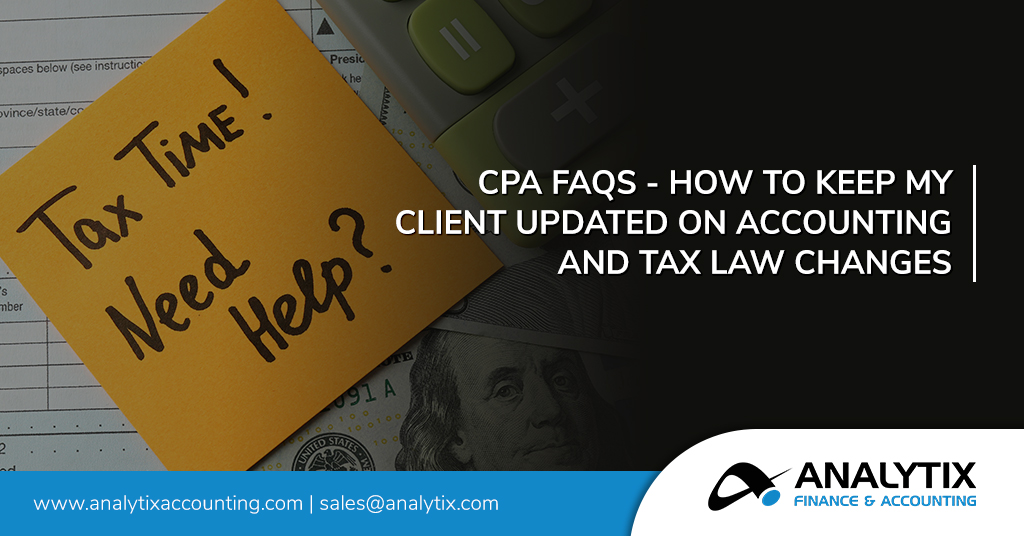 Accounting law changes could mean that businesses must modify their payment obligations. However, most businesses are unaware of the consequences tax law changes have on business sustainability. They rely on their CPA for support and guidance in accounting, including tax updates. CPAs, therefore, are no longer simply accounting professionals; they function as guides to businesses
Read More...
CPA FAQs – How Do I Find Time to Upgrade My Skills?
By Analytix Editorial Team
December 16,2019
0 Comments

With advancing technology poised to automate many of the data-driven tasks, it has never been more important for CPAs to remain relevant in this ever-changing and complex world. At an individual level, CPAs must take charge of their careers and ensure that they have the skills that will take them to the next level to
Read More...
CPA FAQs – How Can I Add Value To My Tax Audits?
By Analytix Editorial Team
November 13,2019
0 Comments

With today's growing and ever-changing regulations and compliance landscape, clients expect their accountants to offer more value-added services in addition to bookkeeping. This new growth mindset is not limited to CPAs, as accounting firms are also creating ways to add more value. According to SourceMedia Research, 98% of accounting firms are exploring ways to diversify
Read More...
CPA FAQs – Preventing the Negative Impact of Low Cash Flow on Clients
By Analytix Editorial Team
August 20,2019
8 Comments

82% of startups and small businesses fail due to poor cash-flow management! Has a new business client ever come to you after a missed payroll? Turns out your vendor trust is more than just a firm handshake when your cash flow is running low. While it is only natural for small business owners to focus
Read More...
CPA FAQs – Suggestions for Securing Client Tax Documents on Time
By Analytix Editorial Team

It is not easy to get your client's tax documents on or before tax season. Most CPAs face this situation, and it only increases the stress levels during an extremely busy time period. When clients are habitually late or submit incomplete or disorganized information and do not respond to multiple queries, it can be frustrating,
Read More...