Whether you are a startup CPA firm or an accounting and bookkeeping services company, ensuring a consistent revenue flow and practicing efficient operations is invaluable. This is especially true as the pandemic continues to present new challenges to small and mid-sized businesses fighting to retain sustainability.  Luckily, the US Small Business Administration has announced additional economic aid to keep impacted small businesses from going out of business.
As an accounting and bookkeeping or CPA firm, your challenges are compounded, in that you not only have to grow and sustain your business, but you need to ensure your clients are poised to be successful as well. Ensuring your customers remain sustainable will provide consistent revenue channels for your firm. In order to meet the ever-changing needs of your clients, ensure that your business is as efficient and dynamic as possible.
Ensuring your own business efficiencies first
Before supporting and sustaining customers, focus on reinforcing your own resources first. This is especially true for businesses offering accounting and bookkeeping services. These services are typically time and attention-intensive and because businesses can unwittingly neglect their own financial management, your firm must keep clients from endangering their own business sustainability.
Enlisting the experience and support of an outsourcing partner will help you meet the demands of your own business, while you expand your services to help your customers. For bookkeeping or CPA firm, the right partner brings reliable infrastructure and expertise to streamline and stabilize operations and financial management. This support helps your bookkeeping or CPA firm extend critical services to your customers and help them stay in business for the long term.
Benefits of business collaboration: Strategic partnerships
Strategic partnerships are a practical way to access the technology, expertise, and infrastructure that businesses may not have in-house, but may require to meet customer needs. A strategic collaboration removes the financial burden on your firm having to build, maintain and service these capabilities in-house.
As a result of partnering with an industry expert, you can focus on creating viable, long –term growth by expanding your service offerings and ensuring existing customers are supported.
Strategic partnerships strengthen customer relationships and commitment in multiple ways, including:
Businesses can access expert resources to create solutions.
Additional services enhance those of the business and add value to deliverables.
Partner resources help your firm meet the needs of your clients and allow you to focus on scaling your business.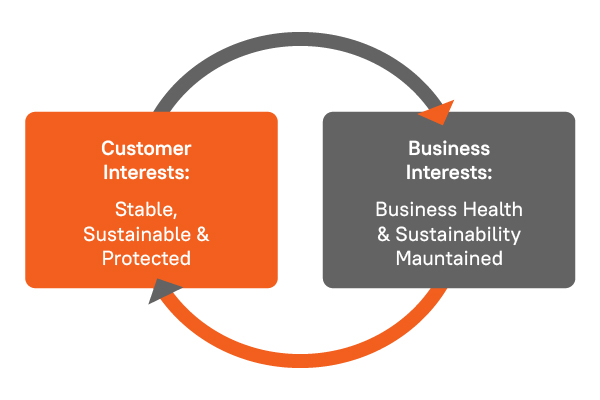 Collaborative working: The way ahead and the benefits
A report by Small Biz Trends, says that, during the pandemic, 45% of small businesses earned less than half of their pre-COVID-19 revenue. Careful planning and judicious streamlining of operations can help businesses maintain continuity and save on expenses, without endangering existing business or future opportunities.
Strategic partners with experience working with small and mid-sized businesses can help by assessing the business and creating strategic plans to ensure business continuity.
Choosing the right partner is critical to effective collaboration in any of the engagement models highlighted below.
Strategic partners can work as an extension of the business when executing solutions but remain in the background during customer interactions.
The business can choose to introduce customers to the partner, while still leading the relationship in terms of clarity in customer needs and alignment with the solutions chosen.
Business owners can let partners handle all customer needs to ensure business continuity while they focus on problem-solving and planning aspects for their customers' needs.
At Analytix Solutions, we have worked closely with startups and small-sized bookkeeping and CPA firms, helping them analyze, assess, and streamline their business processes. Click here to read a specific example of how we helped our client introduce efficiencies in everyday accounting and bookkeeping, and how we created solutions for long-term, consistent growth.
Next Steps